Captain's Galley
Our Story
Dennis J. Horvath
The owner and founder of the Captain's Galley
Sept 2, 1956 – July 12, 2014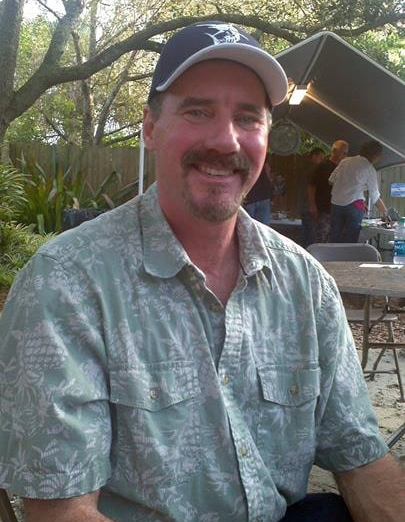 Dennis' lifelong passion for being a restauranteur started at the early age of 15. It began in the college town of Athens, Ohio where his family owned a Perkin Pancake & Steak House. After high school and gaining a degree in Restaurant and Hotel Management from Hocking Technical College in Ohio, his parents decided to escape the cold winters of Ohio and retire where they summer vacationed for over 15 years! So off they went to the beautiful Treasure Coast and relocated to Hutchinson Island in Fort. Pierce, Florida.
In 1984, Dennis and his sister Deena took on the partnership of opening the original Captain's Galley Restaurant located across from the Ft. Pierce Marina and P.P. Cobb General Store. The Captain's Galley made a name for itself, for its impeccable and innovative food, customer service as well as gaining the hearts of many customers on the Treasure Coast.
Shortly afterward, Dennis ventured off into his own ownership and decided to expand into a bigger building. In 1987, Dennis built his new Captain's Galley where it is still located today on the corner of Seaway and Indian River Drive. The building still stands as a family atmosphere and accompanied with prompt and friendly staff.
In the same year of 1987, Dennis married his wife Janet and they both worked alongside one another to help run the growing Captain's Galley. Together they had three children; Tyler, Taryn and Trevor who all live in Fort. Pierce, Florida and work at the Captain's Galley today.
For the past 34 years Dennis' hard work and dedication has allowed the Galley to stand as the longest running restaurant in St. Lucie County under the same ownership. Since his passing his three children and family still strive today to keep the restaurant running the way that Dennis would have wanted it to be run. A friendly, warm, and inviting atmosphere to enjoy breakfast and lunch with your family and friends. It has also garnered Indian River Magazine's "Best Breakfast" in St. Lucie County for several years along with many other acclamations, awards and acknowledgments.
Dennis passed away in 2014. Dennis Horvath was a man who believed in Christ's teachings. He exemplified this by helping others who were less fortunate and taking the time to give back to the community. Over the years, he supplied food, donated his time cooking and serving at the local food banks, as well as partaking in St. Anastasia's Pancake Breakfast for several years. Dennis was happiest when he was fishing and being out on the water or Jammin' out to Hall & Oates singing karaoke. He was especially happy spending time with his three children, Tyler, Taryn and Trevor. Dennis enjoyed life. He will always be remembered for his infectious smile, big bright blue eyes, positive vibe and lifelong hard work. Dennis will always live on in our hearts. The moment the sun rises over the Captain's Galley and the doors open at 7:00 a.m., Dennis is carried with us as we prepare to serve our hungry and wonderful customers.